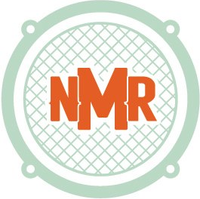 People have often told me that I have a great voice for radio. Some of them also said I have a great face for radio. They're just mean. But I've decided to see if it's true (the voice part) and finally launch a podcast. It's a monthly podcast called "On Repeat" and is part of "No More Radio", a new Podcast Network in Montreal (article in the Montreal Gazette about the network here).
I'm like a child when I listen to music. When I find a song I really like, I literally put it on repeat and listen to it over and over again. And that's the music you'll hear on the podcast. Each episode will feature a carefully curated playlist of songs, as well as an in-depth interview with one of the artists.
My first featured guest is the lead singer from Irreverend James and the Critical Mass Choir. As some of you know, I was the band's manager, but I actually left the project months ago and we had not spoken since. So you'll hear an incredibly candid conversation that offers a rare glimpse into the inner workings of an artist/manager dynamic, with many lessons for both musicians and managers alike.
The first episode of "On Repeat" also features an unreleased version of a song by Mark Berube, as well as music from David Martel, and The Unsettlers.
Listen to the debut episode of "On Repeat" here:
Please let me know what you think!