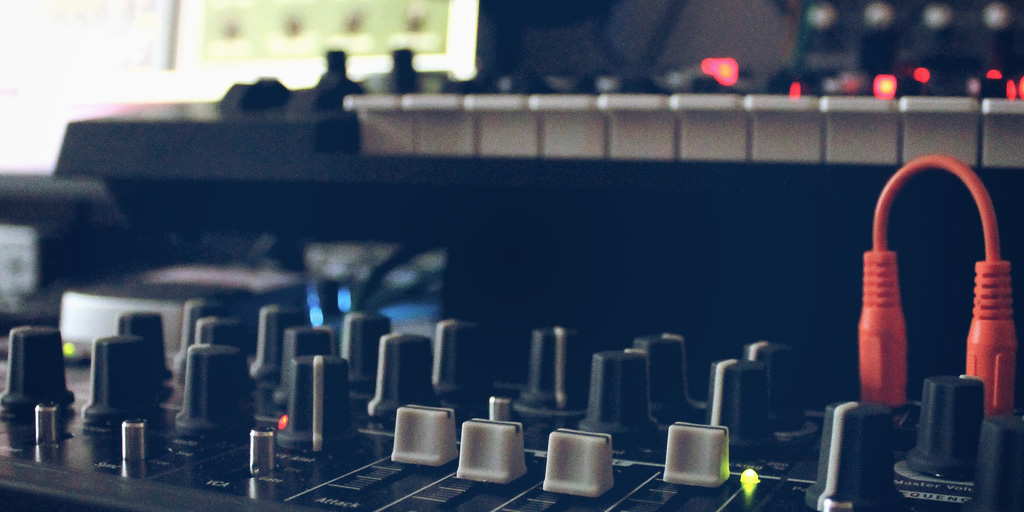 This post originally appeared on the Bandzoogle Blog
There are a lot of places where you can sell beats online these days. But having your own website is critical to being a top producer, and in fact, it can be the best place to sell beats online. Here are 7 reasons why: 
1) You own the address 
This is really important as your address directs visitors to your own space on the web. Your domain is part of your brand, should be part of your marketing strategy, and you can take it anywhere. 
Even if you switch web hosting companies down the road, domains can be transferred, so your customers will never have a problem finding you or your music. 
While social media is very useful for some aspects of promotion, relying on it solely can be problematic. Companies get bought out, lose market share to newer services, or just start fading in popularity. 
For example, if you rely on SoundCloud now, based on their current troubles you should be concerned about your files even being available there in the next few months, never mind if they get bought out by a larger company. 
Having your own slice of the internet will guarantee that no matter what happens in social media trends, your customers will always know they can rely on your website to find your latest beats. 
2) You control the design 
If you're a beats producer, you're running a business. And with any business, there aren't a lot of things that are more important than your brand. Logo, images, color, and style; these are things that make you immediately recognizable to your customers, and help endear them to your products. 
This is where relying only on social media for your business is a bad idea. Because with any social media, it's their brand that takes priority on your pages, so you will always be competing with Facebook blue, or SoundCloud orange, their logos, their layouts, etc. 
Your own website lets you maintain the look of your brand, without it competing against others.  Bandzoogle provides tons of customization options for your website's design to make your site look professional to your customer base. 
[How to Build a Website to Sell Beats Online] 
3) Your data is yours 
If you have a website to sell your beats online, you control all of your content and pages. So your message, your business, and your branding are clear the moment someone visits your site. 
Not only that, controlling your data also means getting comprehensive data about your site visitors, like in the Bandzoogle 'Reports' section. 
You can track customer locations to tailor future marketing campaigns to a specific city or country, or see what sites referred them to your page so you can see quantifiable results from Google searches or Facebook campaigns. 
You can even see which of your beats get the most preview plays or skips, so you can position your beats better on your site. 
So knowing more about your customers will definitely help you to sell more beats. 
4) Collect customer emails 
Emails are almost more valuable than money when it comes to online promotion and driving beats sales. Without an email address, most of your marketing to your customer base is indirect - you're basically hoping potential customers see that ad you just boosted on Facebook. 
An email address is a direct line that your customers give to you in trust - most people don't give it out easily, which is why it's so valuable. So maintaining an email list helps to ensure that any message you send will automatically engage your customers directly. 
[How UnbelievableBeats.com Makes Money from Free Beats] 
From discount codes your customers can enter at the checkout, to 15% off select beats in your store, the best way to let your customers know there's something happening on your site or with your business is through email. 
Bandzoogle has a mailing list tool that's built right into your account, and includes features that make it easy for visitors to get on your list, such as our mailing list signup form feature, as a link from a 'call to action' header on your Homepage, or even as an 'opt in' when you customers check out with their purchases. 
5) There's no commission from your sales 
If you use Bandzoogle to sell beats online, we don't take any commission from sales made through your website! Our Store features integrate with your Paypal account, so the funds go straight to your account with them, and you only pay their very nominal per-transaction fees. 
If you're an Airbit user, Bandzoogle also has an Airbit feature that lets you seamlessly integrate their player and sales options right into your website. 
Airbit provides an online storefront and music player that is geared specifically to beat makers and producers, and it not only looks great, but it's really easy to set up. And like Bandzoogle, Airbit doesn't take any commission. 
6) You can manage ALL your media in one place 
Adding other media to your site, like images and video, can definitely help elevate your brand, and in turn, help you sell more beats. 
For example, you can include images or videos of artists or albums that have purchased and used your beats as a showcase to potential clients, or display client videos featuring your tracks. 
This helps to not only show that others consider your work valuable, it gives context and confidence to new customers interested in your work. 
Bandzoogle provides both single image features and photo galleries, which can display thumbnails or even slideshows, to help make your site look great. And our video feature lets you easily embed video from YouTube and Vimeo directly onto your pages. 
[Website Design Inspiration: Best Beat Producer Websites] 
7) The power of social connections and sharing 
While your website is your hub, your social media pages are the spokes - the wheel of your promo can't turn without both of them. So a great website will always provide options to connect across all of your web properties. 
Your website can be a great launchpad to boost your social media numbers and engagement. Bandzoogle provides a 'My Sites' feature which displays direct icon links to your other web properties. 
Our music feature also lets you share an 'in post' player on Facebook and Twitter - so your followers can listen to your beats right from shared posts. 
Make sure you're reaching the largest amount of people 
It's definitely important to have a website, but that doesn't mean you should ignore other services or sites when selling your beats online - they're still important. 
It's best to think of your website as the hub for your online presence, with social media and other online services as your 'spokes'. Both need to be working together in harmony, and consistently, or the beats cart won't roll.