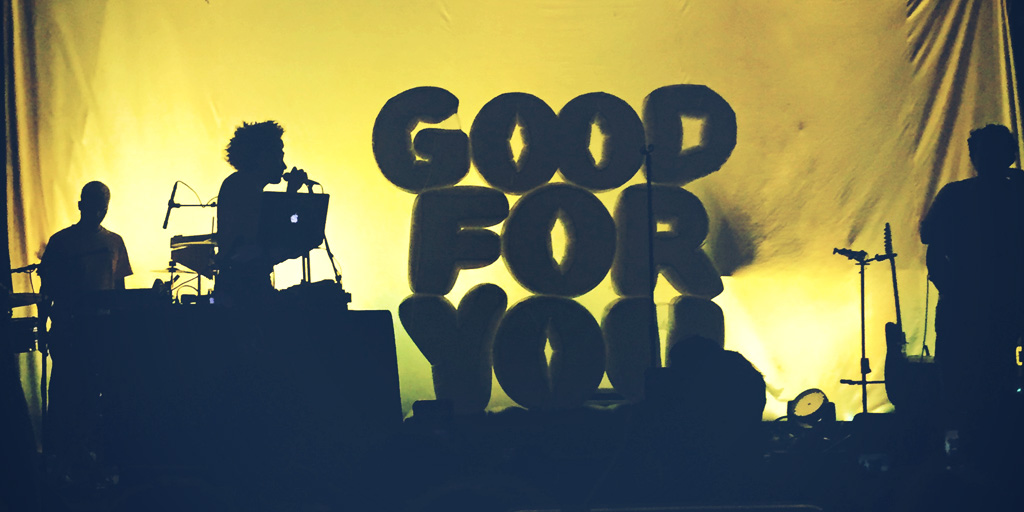 This post originally appeared on the Bandzoogle Blog. 
by Lisa Occhino
Once you've decided that you're getting pretty serious about this whole music career thing, you know that you have to start putting in the effort to come up with effective band marketing ideas. 
But if you haven't gotten much farther than "make a Facebook fan page and post a bunch of stuff," don't worry — we've got you covered with 13 essential marketing strategies to add to your list! 
1. Know your brand 
Before you can market your band, you need to have your brand in place. 
What's unique about your act? Which aspects of your story are the most compelling and set you apart from every other band out there? How will you present yourself consistently — from your onstage look, to your social media tone, to your logo and color schemes and photos? 
Once you've honed your brand, the specifics of your band marketing strategies and fan communication will flow from there. 
2. Use your email newsletter 
Your email list is an incredibly valuable direct line to your most dedicated fans. You have no control over Facebook's ever-changing News Feed algorithm, but you can always use your newsletter to reach the people who want to hear from you the most. Plus, email is by far the most effective way to sell your music, tickets, and merch. 
Not sure which service to use, or how to build up your list? Check out our complete guide to email marketing for musicians, and 9 ways to get more fans on your mailing list. 
3. Have a website 
Investing in a great band website is one of the most important things you can do to maximize your marketing efforts. No matter how many newsletters you send out or how many Facebook ads you run, a poorly designed, outdated website — or no website at all — will hurt your credibility and give off the impression that you're not serious about your music. 
When done right, your band website acts as the central hub for everything. You have full control over the user experience and the data, and you can sell your music and merch direct-to-fan. 
4. Use social media 
Managing several different social media pages can quickly get overwhelming, so the key is to focus on where your fans (and potential new fans) are most active. Facebook, Twitter, and Instagram are all great places to start, but you should also explore platforms like YouTube, Snapchat, and even Pinterest, and see if it makes sense to put the effort into building a following there. 
If you're in need of in-depth social media marketing advice, check out our guides for getting more fans on Facebook, Twitter, and Instagram, plus 11 killer content ideas you can try out on any platform. 
Have a budget to work with? Give your band marketing strategies a boost with Facebook ads or Instagram ads. 
5. Focus on streaming 
While we still have a long way to go before the average artist can realistically earn a living from streaming revenue, there's no arguing that services like Spotify and Apple Music have become the new go-to for music fans to discover bands. These days, having your song included in a curated Spotify playlist can be just as effective (if not more) than traditional press coverage. 
If you don't already have your music on all of the major streaming platforms, sign up with a digital distribution company like TuneCore, and get your releases up there. The setup process is easy, and there's really no downside! 
6. Leverage the power of YouTube 
Video is a powerful medium for band marketing. By adding a visual layer to your artistry, you're reinforcing your brand while allowing fans to connect with your music in a deeper way. 
YouTube is one of the first places people search when they're trying to find a specific song, so make sure you upload all of your original music and official music videos to your band's channel. You might also want to consider regularly posting unique cover videos, vlogs, live performances, or interviews so that you show up more often in search results and make yourself more accessible to potential fans. 
7. Gig, gig, gig 
Performing live is one of the best ways to get new fans and market your band. Start by focusing on your local scene, and don't hesitate to play charity events, fundraisers, or private events in between your music venue/bar gigs. Once you've built up a strong local following, you can turn your attention to regional weekend tours and music festival gigs to gain even more exposure. 
8. Get reviews 
Getting publicity for your band is all about relationships, but you shouldn't wait until you can finally afford a music publicist to start working on your strategy. Keep a running list of any local or independent music blogs that have covered bands similar to yours, and make a note of their contact info and any pitch requirements listed on the website. 
Even if you only hear back from a couple of small blogs at first, you can use those initial reviews to build momentum and buzz, and eventually work your way up to getting covered by bigger publications with a wider reach. Plus, you never know where those small bloggers will end up in a couple of years, so make sure you maintain those relationships. 
9. Create band merchandise 
Let your diehard fans do the marketing for you by donning a T-shirt with your band logo on it! 
Besides the usual suspects like clothing, stickers, and posters, there are tons of creative merch items you can offer your fans — think phone cases, flasks, or even handwritten lyric sheets. Just make sure that whatever merch you create is aligned with your brand, and something that your fans would actually be excited to purchase. 
10. Run contests 
Running an occasional contest or giveaway is a great band marketing idea — you benefit from the exposure, and lucky fans of yours get something for free from a band they love. 
You could do something as simple as a social media ticket giveaway for your next show, or as involved as a VIP listening party or scavenger hunt around your city. Whatever you do, try to make it fun and exciting so that people are incentivized to spread the word on your behalf. 
11. Don't forget radio 
Radio might not be your first thought when you're brainstorming band marketing strategies, but targeting independent and college radio stations can be a very effective way to promote your music. 
If you manage to grab a program director's attention, you'll be able to tap into a new audience that trusts and enjoys their music curation. Read up on how to pitch radio stations here. 
12. Look into sponsorships and partnerships 
We're not talking about some huge, unattainable contract with a major international brand — you can partner with local businesses and work out a deal that's simple, authentic, and mutually beneficial. 
Do some research on companies that are already working with bands similar to where you are in your music career. Take note of what both parties put into and get out of the arrangement, and think through what sorts of things you could offer and would benefit from. 
As an example, you could strike up a collaboration with a local graphic design firm. They create a unique, limited-edition merch item for your band to sell at your next show, and in return, you give them a cut of the profits and help promote them on your website and social media pages. 
13. Engage your fans 
As you've read through these strategies, you've probably gathered by this point that it all really boils down to this: build genuine relationships that turn your casual fans into devoted superfans, and they'll supplement all of your efforts with the most powerful marketing of all — word of mouth. It obviously requires consistent hard work to engage and nurture your fans, but those superfans are the key to building a legitimate, long-lasting music career. 
Lisa Occhino is the founder of SongwriterLink and the Director of Marketing & Communications at Soundfly. She's also a pianist, award-winning songwriter, and graduate of Berklee College of Music.