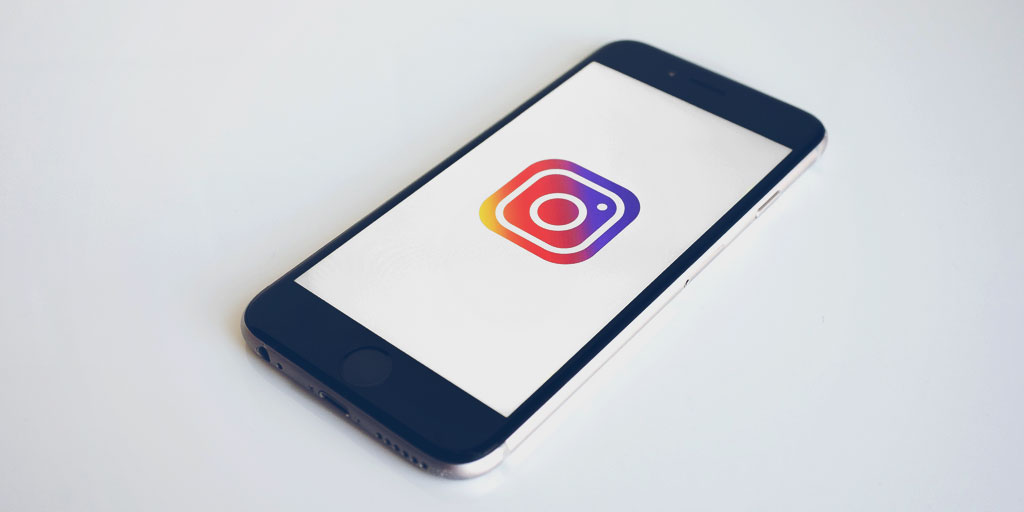 This post originally appeared on the Bandzoogle Blog.  
by Lisa Occhino
Instagram is one of the best ways to build your brand and showcase your personality as a musician. But now that the social media platform boasts 700 million monthly active users, advertising your music on Instagram has become more competitive, so you need to be savvier than ever before to reach new fans. 
Let's take a look at some best practices for Instagram advertising and how to get your ads up and running. 
Instagram Advertising: Best Practices for Musicians 
1. Keep your target audience in mind. 
The most effective ads are highly targeted, so it's worthwhile to familiarize yourself with the audience you hope to reach. If you have a clear idea of who's on the receiving end of your Instagram ads, all of the creative decisions you need to make will flow from there. 
Create a profile of your ideal superfan: How old are they? Where do they live? Are they male or female? What are their interests? Where do they hang out? Which other bands do they love? Use any existing fan data you have from your email list, band website analytics, or social media profiles for insight. 
2. Make it as authentic as anything else you'd post. 
Just because it's technically an ad doesn't mean it needs to scream, "THIS IS AN AD!" You'll generally want to avoid overlaying your image with text, because that tends to come across as inauthentic and most people will scroll right past it. You'll have more success if you keep your ad genuine and consistent with the rest of your Instagram posts in terms of colors, filters, tone, and overall vibe. 
3. Use a captivating, high-quality image. 
Put yourself in the shoes of a potential fan. Would the image you plan to use in your ad make you stop and pay attention as you're mindlessly scrolling through Instagram? If not, pick a different one that's more compelling. 
For inspiration, check out Instagram accounts similar to yours, and try to identify the specific elements that you admire about those posts that you could adapt and make your own. 
4. Optimize your caption. 
This is your chance to get creative and show who you are as an artist or band, while also making the purpose of your ad as clear as possible. 
As a general rule of thumb, you'll want to keep your captions on the shorter side (unless a longer caption would help convey the message in a stronger way and not detract from the ad), with a few relevant hashtags and perhaps an emoji or two thrown in (both of which have been shown to increase engagement on Instagram). Again, make sure you keep your target audience in mind and ask yourself what kind of message and tone would resonate with them the most. 
5. Give people a good reason to click on your call-to-action. 
Ultimately, you'll judge the success of your Instagram ad by how many people clicked through and performed the action you wanted them to take, whether that's streaming your new single, watching your latest music video, signing up for your email list, or buying a ticket for your upcoming show. 
Your image and caption should work together to deliver a strong message about whatever it is you're promoting. Be sure to demonstrate the value of what you're offering and provide a legitimate incentive to click your call-to-action button. 
How to Set Up an Instagram Ad 
Since Facebook now owns Instagram, you actually set up Instagram ads through Facebook Ads Manager. So, the good news is that if you've ever run a Facebook ad before, you pretty much already know how to run an Instagram ad. If not, all you need to get started is a Facebook page that's linked to your Instagram account. 
Here's a condensed step-by-step guide to setting up an Instagram ad, but we'd recommend reading through our in-depth Facebook advertising tutorial to understand the ins and outs of Ads Manager. 
1. Define your goal 
You need to have a way of measuring the success of your Instagram ad, so the first step is to set a specific goal. Attach concrete numbers and a deadline to it. The more detailed you make your goal, the better. 
Here are the objectives you can choose from in Facebook Ads Manager that are applicable to Instagram. 
2. Determine your budget 
You can set either a daily budget or a lifetime budget (meaning day-to-day spending will vary slightly, but you won't exceed the total budget you allocate for the lifetime of the ad set). 
Facebook and Instagram ads work on an auction, so the cost is determined by your targeting and the amount of competition among other advertisers for that audience. Depending on the goal you've set, you can choose to pay for your ads by cost per thousand impressions (CPM) or cost per click (CPC). 
3. Identify your target audience 
If you're new to advertising on Facebook or Instagram, you'll probably need to play around with different targeting options for a bit until you hit on the right combination. In Ads Manager, you'll be able to see in real time how your estimated reach changes as you make tweaks. Here's an overview of all of Facebook's audience targeting options. 
4. Create your ad 
You have several options for the format of your Instagram ad, including photo, video, carousel, and Stories. For musicians, we'd recommend starting out with a simple photo or video ad, depending on what your objective is. Be sure to review the design requirements and recommendations for Instagram ads. 
When you create a new ad in Ads Manager, you'll be guided through selecting your objective, audience targeting, budget, schedule, and placement (i.e., where it's going to be displayed). By default, all of the placements will be selected, but if you only want your ads to run on Instagram and nowhere else, uncheck all of the placements except for Instagram. 
After you finalize your settings, you'll then be taken to the section where you choose the format, media, and text for your ad. Once you've reviewed all of the details, click the "place order" button. 
5. Measure your ad's performance 
The work isn't over once your Instagram ad is active! While it's running, you need to track its performance and make any necessary adjustments to have the best chance of success. Ads Manager provides all the metrics you need to help you figure out how well your ads are doing. 
Enjoyed this post? Check out: Social Media Marketing for Musicians: How to Get More Fans on Instagram 
Lisa Occhino is the founder of SongwriterLink and the Director of Marketing & Communications at Soundfly. She's also a pianist, award-winning songwriter, and graduate of Berklee College of Music.