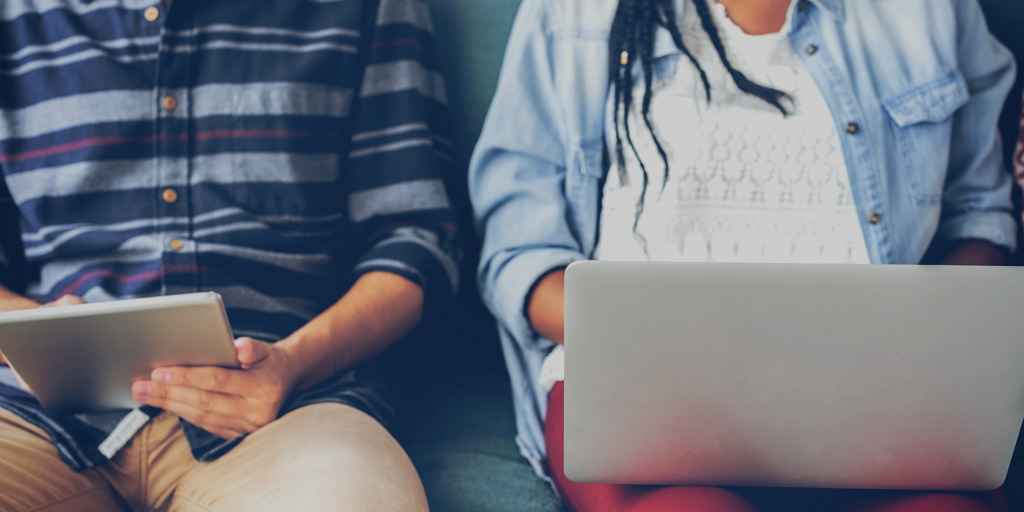 This post originally appeared on the Bandzoogle Blog. 
by Lisa Occhino
So, you've put a lot of time and effort into building a stunning band website, but after the initial rush of traffic and congratulatory comments from your friends, now it's just sort of… sitting there. Why aren't potential new fans and industry folks finding it? 
It can be disheartening to wake up to double- or single-digit website stats every morning, and countless independent musicians run into the same problem — but fortunately, there are plenty of solutions. 
Here are some of the best ways to drive traffic to your music website that you can start putting into action today! 
1. Optimize your website for SEO 
Admittedly, the more you dig into search engine optimization (SEO), the more complicated it gets, but the basics of getting your band website to show up in relevant search results is actually pretty simple. 
Start with this SEO checklist for musicians — it covers all the essentials, from making a target keyword list, to optimizing your title tags and meta descriptions. For a more in-depth explanation of exactly how to do everything on that checklist, download the free ebook, A Complete Guide to SEO for Musicians. 
2. Share your website on social media 
If you treat your musician website as your central online hub and always keep it up to date, you can use your social media pages to drive traffic on a regular basis. 
For example, whenever you have a new song or video to share, embed it on your website and share the link to that page across all your social channels. 
Same goes for announcing tour dates or adding new items to your online merch store. Take any opportunity you have to direct your social media followers to your website, where you have the best chance of getting them to take action. 
3. Include your website in the "about" section of all your online profiles 
If a potential fan stumbles upon your Facebook, Twitter, YouTube, or Instagram account and she wants to know more about you, make it as easy as possible for her to do so. Every social media profile has some sort of "about" or "bio" section, so take advantage of it and put your website URL in all of them. The more links you have to your band website across your online presence, the better! 
4. Write a guest blog 
There are tons of blogs and online publications out there that gladly accept guest posts. This is a really good opportunity to reach new audiences and show another side of who you are. 
You can write about your experiences as an independent musician, such as what tour life is really all about, or perhaps share advice for younger bands that are just starting out. 
Alternatively, if you have a passion outside of music that's in line with your brand and your target audience (e.g., fashion, cooking, tattoos, traveling, photography, yoga), feel free to research niche blogs that accept contributions as well. 
The most important thing is to make sure the blog includes a link to your website in your author bio — not only to build awareness among readers, but also to improve your SEO. 
5. Use your email list 
Your email list is the most powerful and direct communication channel you have. Your fans joined your list because they want to hear from you, so don't be shy about using it when you have a legit reason to drive traffic to your website. 
[The Complete Guide to Email Marketing for Musicians] 
Send out an occasional email blast with a call-to-action to listen to your music, buy your merch, or check out your upcoming performances. Just make sure you don't include more than one call-to-action per email, though, because that can get distracting and may come off as overly self-promotional. 
6. Start a blog on your website 
Starting a blog on your band website is one of the best ways to drive traffic and consistently keep fans coming back. Plus, regularly publishing fresh content that includes your band name and some of your target keywords is great for your SEO! 
I know what you're probably thinking, and don't worry — this doesn't need to be a huge undertaking. Not every post has to be a long essay detailing the intricacies of musician life; the majority of your posts can be short and sweet updates. 
For example, you can embed a new cover video with a personal note below about why you chose to cover that song, or share a couple of photos from last night's show with some fun commentary. 
7. Run Facebook ads 
You're most likely aware by now that Facebook has been making it increasingly difficult for fans to see content from business pages organically. However, it can really be worth it to set aside a small budget to reach a larger audience for your most important posts. The key is to target your ads at a well-defined audience — not too narrow, and not too broad. 
It'll take some experimenting, but once you get your targeting down, you'll drastically increase your chances of driving traffic to your musician website and converting new fans. 
8. Try Google AdWords 
If you're looking to book more live gigs in a particular city, Google AdWords will help your band website show up in search results when event planners in that area are seeking talent. You can also use it to create ads that show up on other websites, mobile devices, YouTube, and more. 
AdWords uses a cost-per-click system, so you only get charged if someone actually clicks on your ad. The more specific you are with your geo-targeting, the less competition there will be — meaning your ads will be more effective and they'll cost less. 
Check out this guide for more details on how to use Google AdWords. 
9. Put your music or merch on sale 
You can pretty much use any holiday or big event as an excuse to put your music or merch on sale and drive traffic to your website. 
Offer a steeply discounted bundle around the holidays. If you sell your music on vinyl, run a sale on Record Store Day. Heck, even use the five-year anniversary of your band being together as a reason to celebrate and put your debut album on sale. 
As always, be sure to promote your sale on your social media pages, and send a special promo code to your email list with a clear call-to-action. 
10. Run a contest or giveaway 
Set up a contest or giveaway where fans have to enter through your website to win. You can do something simple, like giving away a pair of concert tickets to a randomly selected winner, or you could get a little more creative and try something like an album art design contest. 
Publish a straightforward landing page on your website that explains what the prize is and how to enter, and then share your contest or giveaway with your social media followers and email subscribers. 
11. Debut new content exclusively on your website 
Instead of releasing your new track or music video on every platform all at once, try "windowing" the release on your own musician website, where it's debuted exclusively for the first couple of days before you make it publicly available on any other platform. 
This is a great strategy to direct all of your fans to one central place and drive more traffic to your website, particularly if you have something big and exciting to share! 
Lisa Occhino is the founder of SongwriterLink and the Director of Marketing & Communications at Soundfly. She's also a pianist, award-winning songwriter, and graduate of Berklee College of Music.